Vacation on the sea coast in Adjara (10 days)+ excursions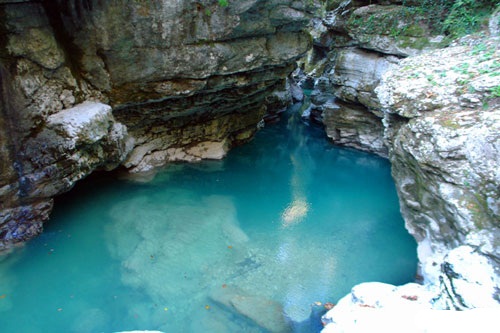 Kutaisi - Prometheus cave-Martville Canyon
Early in the morning, After breakfast, departure from Batumi (Kobuleti) in the direction of Kutaisi
the second largest city in Georgia. Inspection of the Bagrat Temple - erected in Kutaisi in the reign of Bagrat III as the main cathedral of his unified Georgian kingdom and consecrated in honor of the Assumption of the Virgin in 1003. The construction of the cathedral was begun in the last quarter of the 10th century. The surviving ruins of the cathedral clearly show how great the cathedral it was at the time.
Next, a tour of the Prometheus Cave, a natural cave with an underground river, an underground lake and even an underground waterfall. A real massive cave, the length of 1600 km, but not gloomy and dark, but playing with all colors, changing like a spring mood. Traveling along it is accompanied by quiet music and play of light. It is possible to get out of the cave with boats(If there is no rain)
14:00 lunch in Tskhaltubo
After lunch we go to Martvili
Visit to the Martvil Monastery (frescoes and tombs of the XV century), visit the estates of the court nobles Dadiani in Salhino with a beautiful summer residence, a wine cellar, a family church and an alley with exotic trees and flowers. Visit the Martvilli Canyon with waterfalls and caves.
Boat trip in the canyon( According to your will)
Return to Batumi (Kobuleti)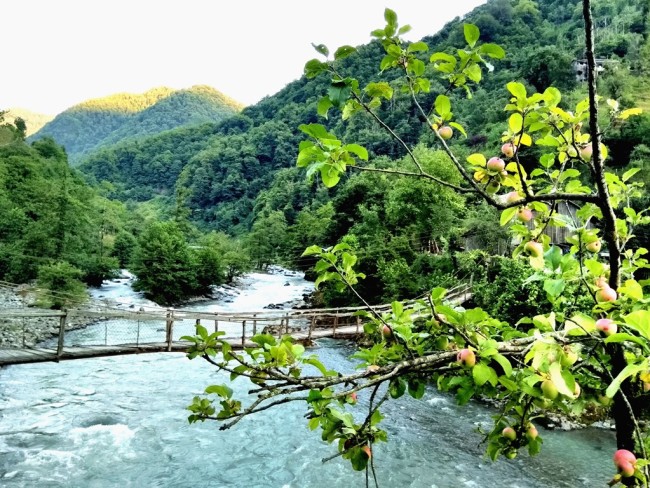 We invite you to visit Adjara, we will start with
Batumi Botanical Garden which is located 9 kilometers from the city of Batumi.
The foundation of the Batumi botanical garden is connected with the name of Kharkiv University professor Andrey Krasnov. November 3, 1912 was the beginning of the organization of the Batumi botanical garden. In the association of the garden, a great contribution belongs to our compatriot Jason Gordeziani.
Since 1998, the Batumi Botanical Garden has become a member of the International Plant Conservation Union of the World Botanical Garden (BGCI), which is of great importance from the point of view of cooperation with the world botanical garden, the exchange of scientific information and the single strategic direction of the Batumi Botanical Garden.
The Botanical Garden is distinguished by a rich herbarium fund and a scientific library. The garden publishes various literature of scientific, practical, methodological and cognitive nature and the newspaper "Botanical Garden".
The cost of visiting the garden is 8 GEL. For children under 10 years old free admission
In the garden you can use an electric car, using an electric vehicle for 40 (forty) minutes - 30 (thirty) lari.
Then we will visit the Machahela Gorge
Machahela is distinguished by the fact that this gorge is very unique in nature, its cooking and history. On the other hand, it is very close to Batumi.
Tourists have the opportunity to relax in the mountains in the morning, and in the evening at seaside
Mountain Adjara is full of beauty and historical places.
The Mahuntseti waterfall is located in the municipality of Keda, 30 km from Batumi and is considered one of the most beautiful waterfalls in Georgia. You can get to the waterfall through the famous bridge of the Queen of Tamara, which is also called the bridge of Mahuntseti. This is one of the largest arched bridges in Adjara, its length is about 20 meters, and the height is 6 meters. And you can also swim in the turbulent waters of the Mahuntseti waterfall
In the same place in a family of local village we will have dinner and taste 3 varieties of wine (Chkhaveri, Ojaleshi and Tsolikauri)
The Price Included:
• Transfer airport-hotel-airport
• Accommodation for 10 nights hotel 3+*
• Breakfast
• 5 excursions (within two days)
• Service by comfortable transport
• Water during the tour
The price does not included:
• Airtickets
• Meals except breakfasts
• Wine and Chacha tasting
• Insurance
• Guide service
• Entry tickets
Available hotels:
Hotel Daelan Gonio--Booking.com
Hotel Buta Batumi--Booking.com
Hotel Irise Kobuleti--Booking.com
Contact us about this tour
Share: