Tusheti National Park
The Tusheti National Park in East Georgia is one of the eight new Protected Areas approved by Parliament of Georgia on 22 April 2003. Global Environment Facility (GEF) and the World Bank were part of this approval process under the "Georgia – Protected Areas Development Project." Plants conserved in the park are pine groves (Pinus sosnovkji) and birch groves (Betula litvinovii, Betula raddeana). The key faunal species in the park are Anatolian leopard (Panthera pardus ambornii), bear, chamois, falcon, Golden Eagle, lammergeier, lynx, mountain goat, wild goat, and wolf. The park was named one of the "12 best places you've never heard of" by BudgetTravel in 2011 not only for its rich biodiversity but also for its aesthetic terrain, hamlets, old defense towers, cuisine, and folk culture.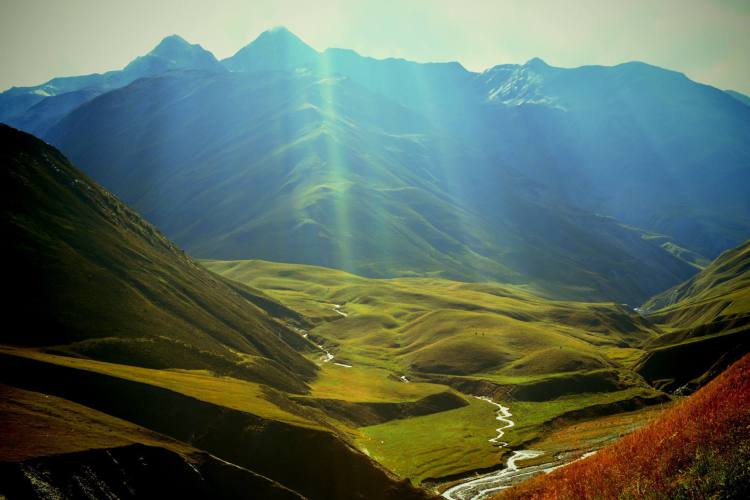 The park is set in the Tusheti Mountainous region in the north-eastern part of the country. It is 205 kilometres (127 mi) away from Tbilisi with the en route Alvani lying 120 kilometres (75 mi) away. Omalo-Alvani highway of 85 kilometres (53 mi) length is in a hilly terrain and is difficult to drive. The visitor center to the parks and reserves of Tusheti is located along the 85 kilometres (53 mi) of the main watershed ridge of Caucasus in lower Omalo.
Tusheti Protected Areas visitor center is located along 85 km of Caucasus main watershed ridge, in lower Omalo.
Distance:
From Tbilisi to village lower Alvani – 120 km (1 hr and 30 min)
From Alvani to Omalo – 85 km (3 hr and 30 min)
It is remarkable that the Omalo-Alvani highway is one of the most difficult driving sections in Georgia, which goes along ground path to high mountains. This path was recorded in the list of the most extreme highways of BBC in 2013
Travel by public transport:
Transportation to Tusheti Protected Areas is not done from capital city, but visitors have to arrive in village lower Alvani.
There is no regular transport from Alvani to Omalo, transportation is possible by hiring a private transport (4×4)
You can hire a private transport in the center of lower Alvani all day long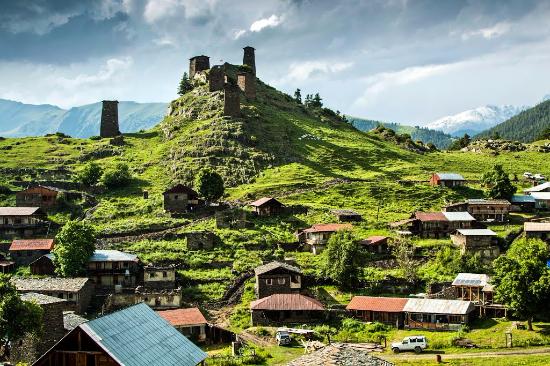 Contact us about this tour
Share: